"Do you know, this kilt must be nearly 20 years old?" I a couple of days told my wife.
And it must be, not being my first kilt, but one of the first ones.
"It still looks very nice", she answered and added "I think tartans, like this, not too colorful look the best."
I had on my four yard wool kilt in Ramsay Blue tartan, meaning a rather subdued blue, black and a thin white stripe.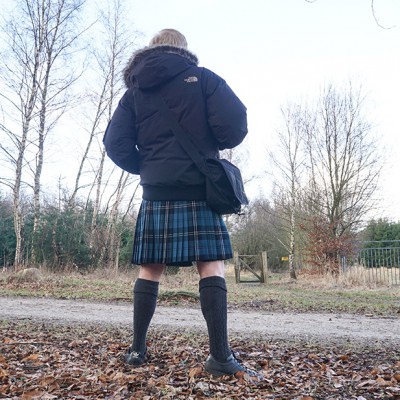 The picture above, showing me in my Ramsay tartan kilt is a few months old
So now having got a clue I might perhaps think of buying myself a new kilt in a somewhat subdued tartan. What a pleasant occupation, looking for a suitable one.